A few weeks ago, I chronicled the creation of some poppy seed pound cakes. I know you have been anxiously awaiting the sequel to this first gripping adventure. Making a second variation pound cake proved a little faster than the last. I guess the practice is making me more familiar with the process. This recipe was for a basic pound cake that included three types of ginger: ground, crystallized, and fresh. Although it sounds like a little much, it bakes up mildly spicey and delicious!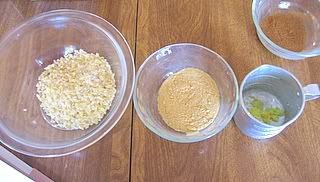 Here are a few shots of the butter creaming process. I whip the butter and sugar for three minutes total, until the mixture is fluffly and cream-colored.
Here are my finished pound cakes. My hubby loves them.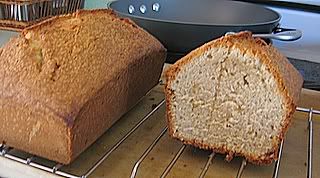 Next time it will be lemon pound cake. I know the anticipation is unbearable.