I have been learning to make cakes recently. Here I have chronicled the creation of two poppy seed pound cakes, made from scratch. The first picture shows my ingredients and tools, set out and ready to go..."mise en place". I am trying out two new loaf pans for the first time. They are insulated and covered with a gold-tone non-stick surface. The item at the top center is a cake candle and not part of the recipe.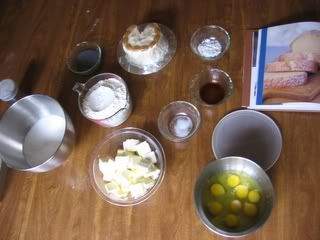 Below is a picture of the batter before going into the oven. It is light, fluffy, and goey--all at the same time. Don't eat it! All the butter will make you sick. You have to wait until it bakes.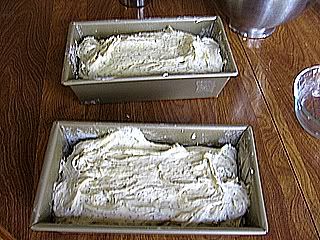 Here are the two finished pound cakes after about 1.5 hours in the oven. Next time, I will adust the temp a little. They came out a little browner than I would have liked.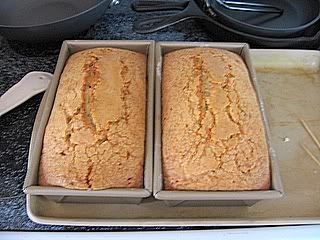 Here is a finished cake, ready to eat. Its twin went in the freezer to be enjoyed another day.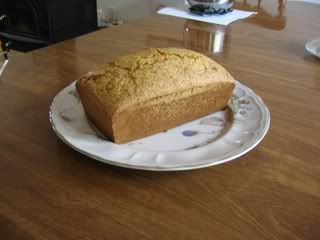 The pans were a success!
I hope I haven't bored you to death. Next time I will try a variation...ginger pound cakes! Mmmmmm...