Here are some green items from this month.
First there was my Moll Flanders project, the spiral bag from the book, One Skein.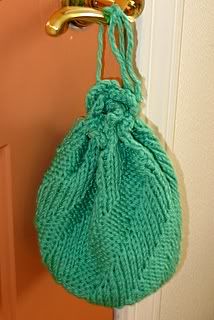 Next I worked on dyeing yarn for the Dye-o-Rama. This skein is the one that I am mailing to my pal. I think I am going to call it "Texas Hill Country". It reminds me of the green fields, bluebonnets, and blue, humid sky of central Texas.
And of course, there has to be a Gretchen inspired green picture. Gretchen sure likes green! It is the color of all her favorite foods. She gets a green buffet every evening.
(She doesn't keep her room very clean.)