I am still going strong in the Stashalong! I have not fallen off the wagon, so to speak, as some others--bless their hearts! I am still knitting on the Labyrinth Rug. I added a yellow section in honor of April's Project Spectrum, which ends today. I love this project. It is kind of like quilting with yarn!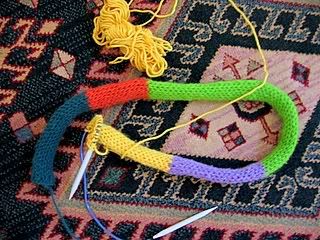 I also knit a block for the KTC blanket.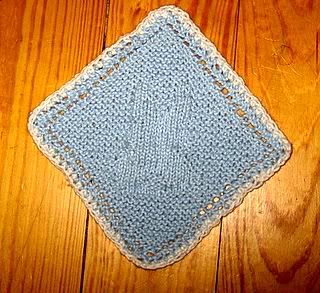 It is a bunny block. Can you see the bunny? The pattern is by Judith. You can find it on her blog Knitting Pattern Depot.
Of course, I am obessessed with rabbits right now so I joined a Bunny Kal.