A strange creature rose out of the swamp today. It crawled out of my tackle box and deposited itself quite stubbornly on my knitting chair. As I watched it materialize, I attempted to capture it on camera. Its image did not register well--probably due to its supernatural constitution.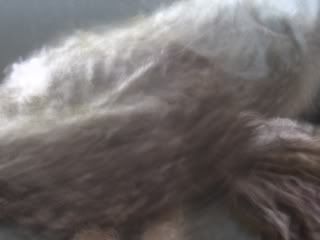 It appeared to have legs, but I was not sure.
At times a head emerged, without features or form.
It seemed to writhe and struggle for existence...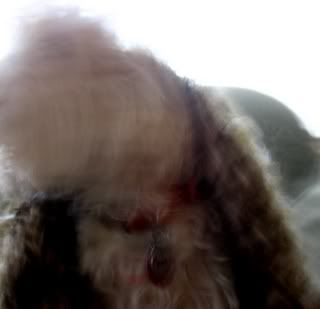 ...which was fleeting, for soon it crawled back into my tackle box and was gone.
Now really, this is my knitting olympics project Swamp Witch--which is now finished! Hooray! It is also my Woman on the Edge of Time KTC project. My fur-child, Beamer, especially likes it!